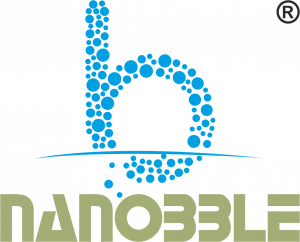 NANOBBLE is the brand of Energenius Technologies Pvt Ltd representing our Micro Nano Bubble Generator Regenerative Turbine (DAF) Pump Technology product portfolio and its various applications.
NANOBBLE means NANO BUBBLE
And Our Trademarked Tag Line represents our technology and its importance
"Bubbles for Health, Life & Environment ®"
Energenius Technologies Pvt Ltd is registered Start up company under Indian The Companies Act 2013 incorporated by young & aspiring entrepreneurs having great expertise in innovation, business management & marketing. We are incorporated on 02 July 2019, and having our registered Head Office located in Rajkot city of Gujarat State in India.
We have identified the importance of most precious resource on Earth that is water and have been working since 2014 on micro nano bubble technology for enhancement of technology to increase bubble density and to reduce bubble size, while maintaining the user friendliness, reliability & ease of operation with increasing efficiency. Also we have been trying this technologies in various application and now after successful product development we are launching this technology under NANOBBLE brand name.
History – We just started, History yet to be created.
Philosophy – "If you don't have it, then create it "  is our philosophy made us do much research and development and NANOBBLE™ is the brand representing one of our unique and new Micro Nano Bubble generation technology.
Mission –To be a global brand, use business to inspire and implement water recycling solutions, to be an important global player in providing the best water solutions products to reduce global water crises by providing the best product that improves existing water resources quality along with increase available water resources utilization by increasing reuse of water. To keep Customers, Employees, Vendors and Mother Nature Happy.
Vision – Realizing the importance of the water, all living things, and creatures have access to clean water and good sanitation.
For More details about our Energenius Technologies Pvt Ltd & Team please visit our company website www.energenius.in